RAI 96 and 144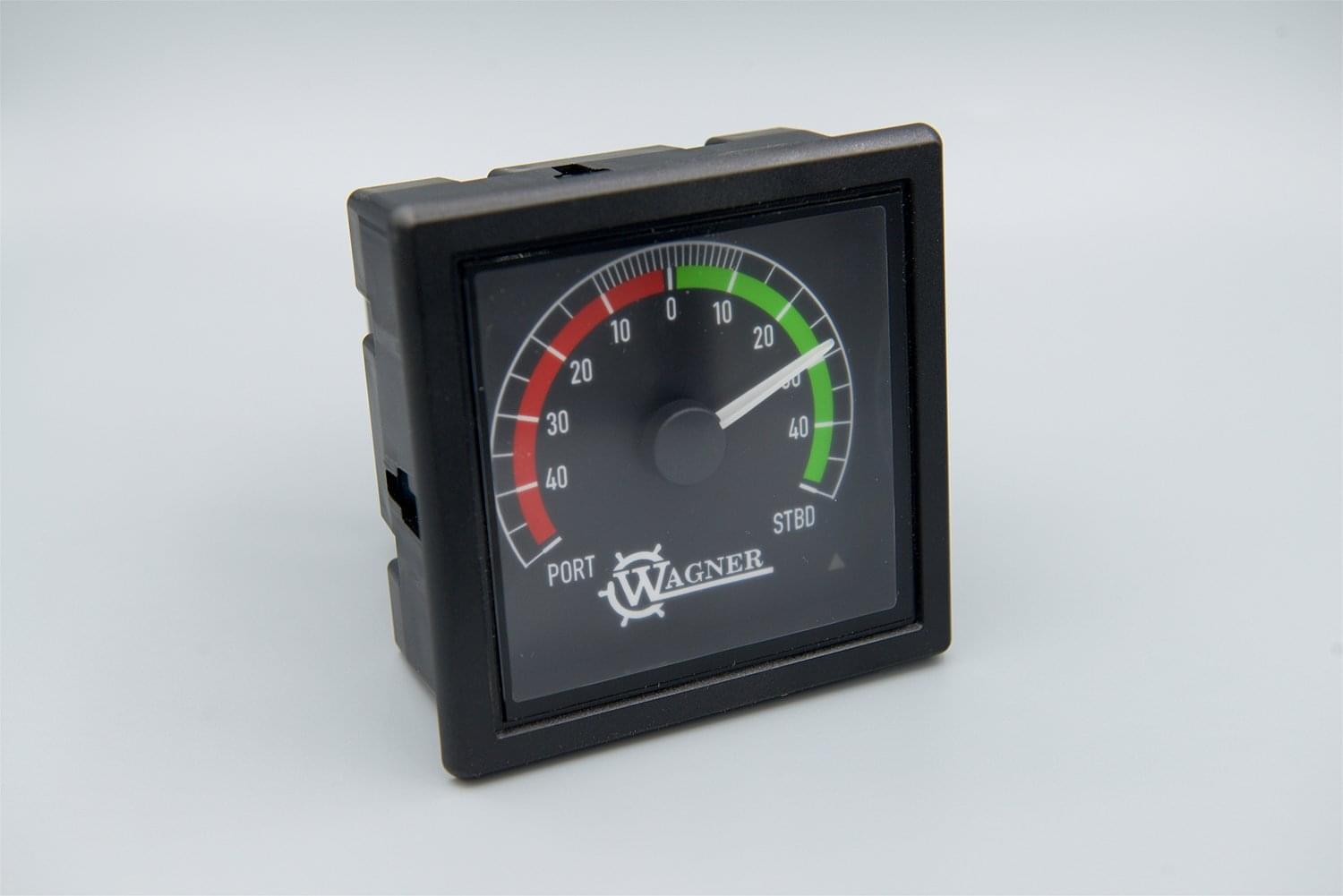 Overview
Wagner indicators accurately show the rudder angle position on a backlit analog display. The indicators are designed to be flush-mounted into any convenient panel or console.
Each indicator is supplied with mounting screws and is rated for IP52 protection (from the front). An IP52 rating protects against dust and dripping water. Optional seal kits consisting of additional mounting screws and gasket are available for IP66 protection (from the front). An IP66 rating is dust-tight and protects against heavy seas.
The RAI 96/144 Rudder Angle Indicator displays the rudder angle and is designed to be used with a Wagner Rudder Feedback Unit (RFU). Refer to the appropriate RFU or custom system manual for wiring details.
Specification
Supply Voltage
24 VDC
Input Resistance
1 kΩ ±10%
Current Draw
150 mA (max)
External Dimmer Supply
5-30 VDC
Dimmer Current
30 mA at 30 VDC
Ingress Protection
IP65
Signal Inputs
0 volts at 0°
±1 volt at ±50°
1 kΩ input resistance
Parts Available
| Description | Part Number |
| --- | --- |
| RAI 96 | WA-510-599 |
| RAI 144 | WA-510-601 |